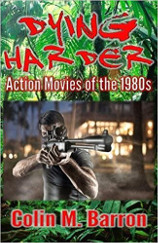 The 1980s were a golden age for action movies, with the genre proving popular at the box-office as never before. Across the world, stars such as Sylvester Stallone, Arnold Schwarzenegger and Bruce Willis were becoming household names as a result of their appearances in some of the best-known films of the decade.
But what were the stories which lay behind the making of these movies? Why were the eighties to bear witness to so many truly iconic action features? And who were the people who brought these legends of action cinema to life?
In Dying Harder: Action Movies of the 1980s, Colin M. Barron considers some of the most unforgettable movies of the decade, exploring the reasons behind their success and assessing the extent of their enduring acclaim amongst audiences which continues into the present day.
Published 31st May 2017 by Extremis Publishing.
---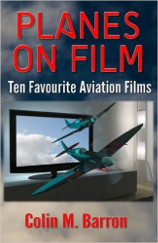 In Planes on Film Colin M. Barron reveals many little-known facts about the making of several aviation epics. Every movie is discussed in comprehensive detail, including a thorough analysis of the action and a complete listing of all the aircraft involved. With information about where the various planes were obtained from and their current location, the book also explores the subject of aviation films which were proposed but ultimately never saw the light of day.
With illustrations and meticulous factual commentary, Planes on Film is a book which will appeal to aviation enthusiasts, military historians and anyone who has an interest in cinema. Written by an author with a lifelong passion for aircraft and their depiction on the silver screen, Planes on Film presents a lively and thought-provoking discourse on a carefully-chosen selection of movies which have been drawn from right across the history of this fascinating cinematic genre.
Published 30th September 2016 by Extremis Publishing.
---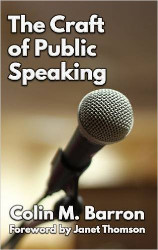 Dr. Colin M. Barron has delivered hundreds of lectures and presentations to audiences during a long career, giving speeches on a wide variety of different subjects over many years. In The Craft of Public Speaking, he shares the essential knowledge that you will need to become a truly successful public speaker.
Published 30th June 2016 by Extremis Publishing.